I've been selected to participate and exhibit my artwork at ArtPrize 2014 in Grand Rapids, Michigan. ArtPrize is the largest Art competition in the world, and the entire city of Grand Rapids transforms into an art gallery, with over 400,000 visitors who come from all over the world to get inspired and have fun.
I just ran a successful kickstarter campaign, so thank you to everyone who supported me! I am now in Grand Rapids installing my show and I can't wait to share everything with you!
iPhone Responsive Oil Paintings - Jaclyn Santos from Jaclyn Santos on Vimeo.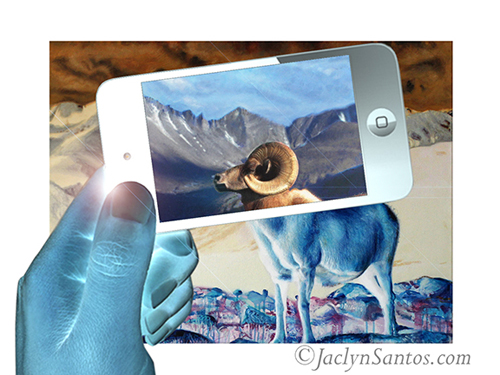 See my project and vote for me here!
I will be exhibiting an entire series of oil paintings at Bang Blowdry Bar from Sept 24th - Oct 12th. Come see my work and vote for me! Vote Code 56900
This series, titled Transmutation, features symbolically loaded paintings of figures and animals. The paintings are all rendered in a blue color scheme. When they are viewed through programmed iPhones I will install on location, as well as through JSLens, my new free iPhone application, the entire scene in front of the viewer shifts; the paintings appear in natural colors, while everything else in the viewer's environment will be inverted (see video). This provides the viewer with a moment of discovery by allowing the images to fluctuate between the "real" world and the digital world, thus exposing the constant dualities — and possibilities — of our existence.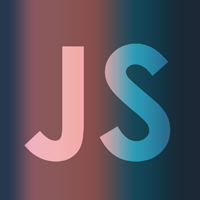 It's not just about a cool effect or illusion — with all of the paintings, I strove to make images that take on a different symbolic meaning when the colors are shifted. For instance, a white horse and a black horse evoke different feelings and have different connotations.
One aspect that can't be shown in video or photography is the textural surface of the paintings. They are all painted on thickly woven belgian linen, and have many layers of glazes, brushwork and impasto effects that can only be appreciated in person. They have a depth of surface that strongly contrasts with the flat, pixelated iPhone.
There is possibly no Art medium that reflects the beauty and potentially transcendent power of the hand-made object as strongly as Painting does. One question all artists face is, "can a viewer truly experience art through a screen, or will some part of it always be lacking?" I love how my App will enable the viewer to transform both the paintings and his/her entire environment, thus turning the iPhone into a viewfinder, a frame, and into an Art medium.